Testo Elena Gandini | Foto Instagram
Oggi, durante la 76esima edizione della Mostra Internazionale d'Arte Cinematografica, è stato riconosciuto il Leone d'oro alla carriera a Pedro Almodóvar. Il più grande e influente regista spagnolo dopo Buñuel.
"Sono molto emozionato e onorato per il regalo di questo Leone d'Oro. Ho bellissimi ricordi della Mostra di Venezia. Il mio debutto internazionale ha avuto luogo lì nel 1983 con L'indiscreto fascino del peccato. Era la prima volta che uno dei miei film viaggiava fuori dalla Spagna. È stato il mio battesimo internazionale ed è stata una meravigliosa esperienza. Come lo è stata il mio ritorno con Donne sull'orlo di una crisi di nervi nel 1988. Questo Leone diventerà la mia mascotte, insieme ai due gatti con cui vivo. Grazie dal profondo del cuore per questo premio".
L'inizio cinematografico di Pedro Almodóvar, appartiene in qualche modo alla movida tipica degli anni '80. Fondamentalmente a quella a cui è sempre rimasto legato con un filo conduttore: una saudade che si accavalla allo spirito dissacrante dei suoi film, dove spesso la moda ha dettato legge. Sono numerosi gli stilisti che hanno avuto il piacere di collaborare con questo grande regista, come Dolce&Gabbana o Jean Paul Gaultier, che ha creato i costumi di Elena Anaya in " La pelle che abito".
L'ultima uscita cinematografica, Dolor y Gloria, film autobiografico con Antonio Banderas e Penélope Cruz, è un viaggio toccante del regista nei ricordi e negli amori perduti. Ma anche un percorso emozionale che si compie nella vita di ognuno di noi. Ma come detto, Almodovar non finisce solo al grande schermo ma è un vero fashion docet dove il parallelismo tra femminile e maschile si ricrea con le grandi firme: se vi piace sentirvi in questo mood spagnoleggiante, ecco i capi che non possono mancare nel vostro guardaroba.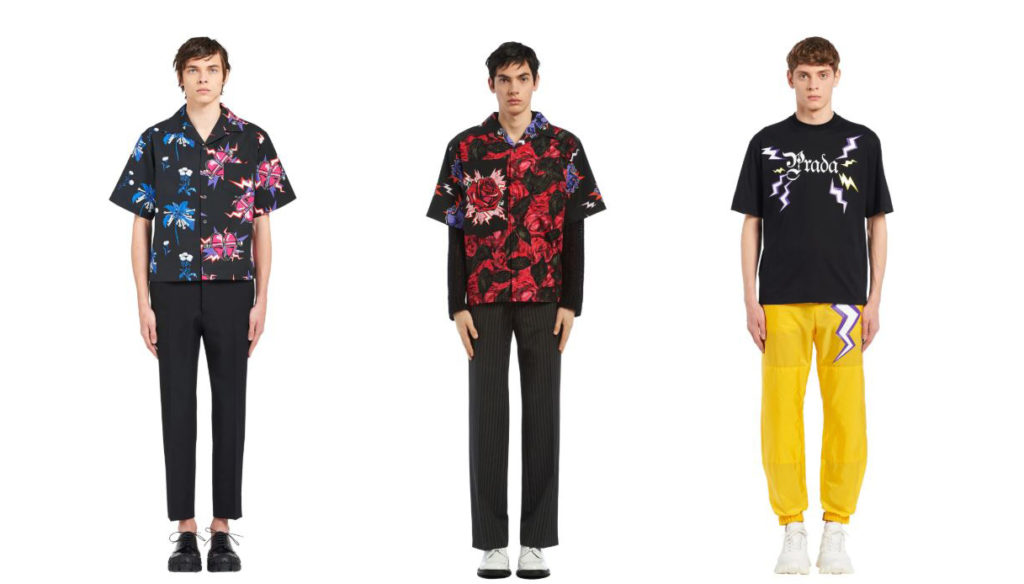 La moda delle stampe anni '80
In "Kika, un corpo in prestito" del 1993 Rossy De Palma e Veronica Forqué vestono abiti a fiori e gonne a campana. In "Volver" del 2006 Penélope Cruz gira con una maglia Vichy dalla profonda scollatura. Cerchi d'oro alle orecchie e una gonna dalla fantasia mini che fanno a pugni tra loro, coi colori. Prada, in questa stagione invernale, punta proprio alle fantasie eighteen: super cool, super fluò, super chic.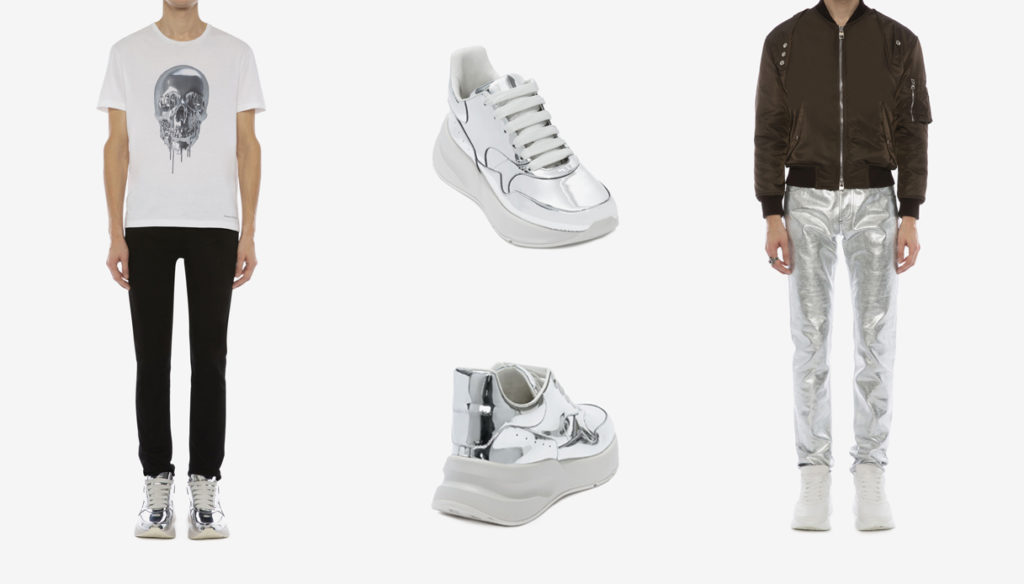 E' tutto oro ciò che luccica
In "Gli abbracci spezzati" del 2009, Penélope Cruz si trasforma in una Audrey Hepburn ricoperte da catene e accessori mini e maxi. Che sia oro o argento, poco importa, l'importante di questa moda, è brillare! Come non prendere spunto allora da Alexander MCQueen con la sua t-shirt metallic skull, le runner oversize con tomaia realizzata con un mix di tessuti argentati effetto specchio e i jeans metallizzati?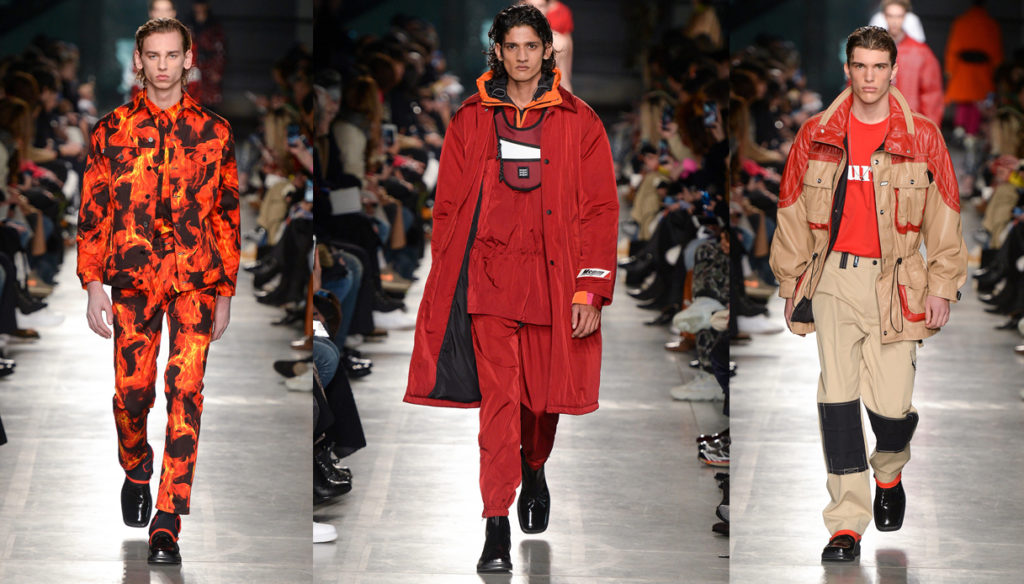 Color rosso passione
Ne il "Matador" del 1986 uno slot del film di Pedro Almodóvar, è dedicato proprio a una sfilata di moda dedicata a questo colore. Ma in fondo è uno dei richiami ricorrenti nelle sue rappresentazioni. MSGM è l'ideale per voi, se amate il potere strong del rosso: dagli inserti in vinile nei giubbini, al monocolore del total look. Fino alla stampa con fiamme disponibile sia sulla shirt che sui pantaloni.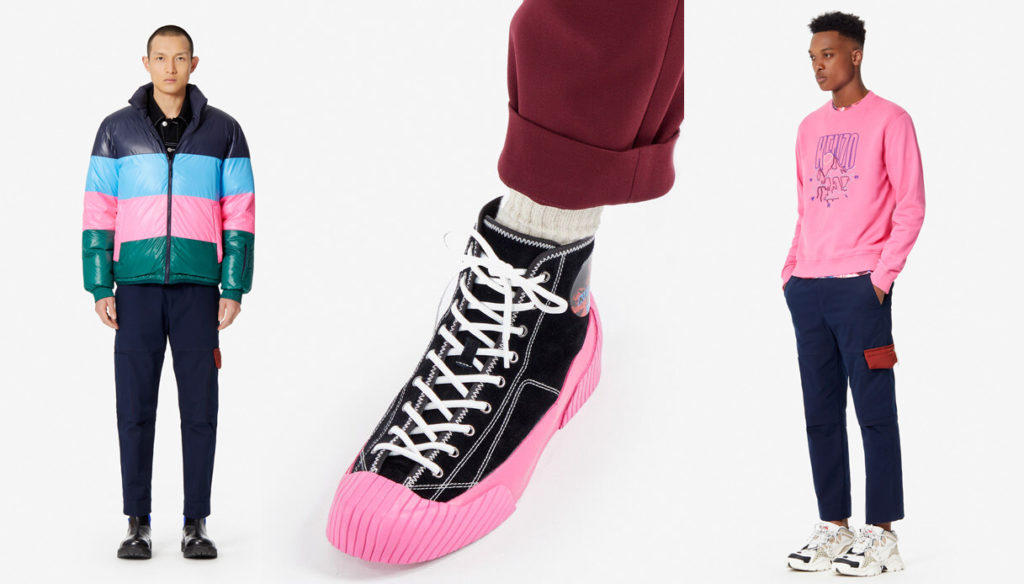 Moda a tutto colore!
In "Tacchi a spillo" del 1991, gli abiti sono un elogio agli anni '70 e '80 con colori importanti. Come l'arancio, il lilla, il verde e il rosa acceso tendente al fucsia. Se volete osare, Kenzo viene in vostro soccorso con molto rosa. Sia nelle shirt che addirittura nelle sneakers, con pennellate di righe iper color (ma che si posso sostituire grazie al double face).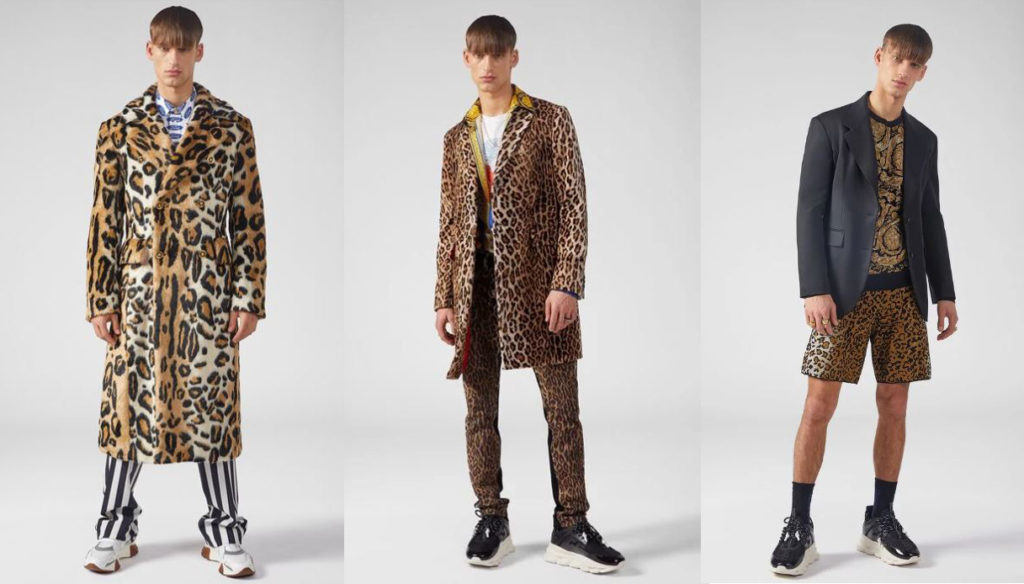 Animalier mon amour
Ne "La Pelle che abito" del 2011, il personaggio di Zeca, figlio della governante Marilia e interpretato da Roberto Álamo. Si aggira in clinica agghindato con una vestaglia in puro stile animalier. Torna prepotente anche in questo autunno inverno: nella hit della top ten, Versace propone un intero look stile jaguar dal sapore barocco.
Today, during the 76th edition of the International Film Festival, Pedro Almodóvar was awarded the Golden Lion for lifetime achievement. The biggest and most influential Spanish director since Buñuel.
"I am very excited and honored for the gift of this Golden Lion. I have beautiful memories of the Venice Exhibition.My international debut took place there in 1983 with L'indiscreet charm of sin. It was the first time that one of my films traveled outside Spain. It was my international baptism and it was a wonderful experience. Like was my return with Women on the brink of a nervous breakdown in 1988. This Lion will become my mascot, along with the two cats I live with.Thank you from the bottom of my heart for this award".
Pedro Almodóvar's cinematographic beginning, belongs in some way to the movida typical of the 80's. Basically to the one to which it has always been tied with a common thread. A saudade that overlaps the desecrating spirit of his films, where fashion has often dictated the law. There are many designers who have had the pleasure to collaborate with this great director. Such like Dolce&gabbana or Jean Paul Gaultier. Who created the costumes of Elena anaya in " The skin that I dress".
The last film release, Dolor y Gloria, is an autobiographical film with Antonio Banderas and Penélope Cruz. A touching journey of the director in memories and lost loves. But also an emotional journey that takes place in the life of each one of us. As said, Almodovar does not end only on the big screen but is a real fashion docet. Where the parallelism between feminine and masculine recreates with the big names.  If you like to feel in this Spanish mood, here are the items that cannot be missing in your wardrobe.
THE FASHION OF 80'S PRINTS
In "Kika, a borrowed body" of 1993 Rossy De Palma and Veronica Forqué wear flower dresses and bell skirts. In "volver" of 2006 Penélope Cruz turns with a Vichy jersey with a deep neckline. Gold circles in the ears and a mini skirt with a mini fantasy that make fists with each other, with colors. Prada, in this winter season, aims at eighteen fantasies: super cool, super fluo, super chic.
IT'S ALL GOLD EVERYTHINGH GLITTERS
In "The broken hugs" of 2009, Penélope Cruz turns into an Audrey Hepburn covered by chains and accessories mini and maxi. Whether it's gold or silver, it doesn't matter, the important thing about this fashion is to shine! How not take inspiration then from Alexander mcqueen with his skull metallic t-shirt, the oversize runners with uppers made with a mix of silver mirrored fabrics and metallized jeans?

RED COLOR LIKE PASSION
In 1986 the "Matador" a slot of Pedro Almodóvar's film, is dedicated to a fashion show dedicated to this color. But deep down it is one of the recurring references in his representations. MSGM is ideal for you, if you love the strong power of red: from vinyl inserts in jackets, to the monocolor of total look. Up to the flame print available on both shirt and pants.
FASHION LIKE A COLOR
In "stiletto heels" of 1991, the clothes are a praise to the 70s and 80s with important colors. Like orange, lilac, green and bright pink tending to fuchsia. If you want to dare, kenzo comes to your rescue with very pink. Both in the shirts and even in the sneakers, with brushstrokes of lines hyper color (but that can be replaced thanks to the double face).
ANIMALIER MON AMOUR
In "La Pelle che abito" of 2011, the mint character, son of the Marilia housekeeper and played by Roberto Álamo. He wanders around the clinic dressed in a dressing gown in pure animal style. This autumn winter is back in full swing: in the top ten hit, Versace offers a full Baroque jaguar look.