| Photo Bruno Silverii
26 years ago Ayrton Senna died. The trail he left behind is still visible today.
On May 1st 1994, on a spring Sunday afternoon, during the F1 Imola Grand Prix, the 3-times World Champion, Ayrton Senna lost his life. He was 34 years old. His car, a Williams-Renault, crashed at 300 km per hour on the protective wall at the Tamburello corner. The cause was the breaking of the steering column whose modification was requested by Ayrton himself. The impact left him unconscious and trapped in his car. Useless were the rescue and the run to the Maggiore Hospital in Bologna. His death occurred a few hours after that same afternoon. A tragic weekend ending. We remember the accident happened to Rubens Barrichello during the friday's practice.
His Jordan took off in the low variant at 250 km/h and landed upside down. Luckily it was just a big scare that left a few bruises for the then rookie pilot. The following day, on Saturday, the death of Roland Ratzenberger at the Villeneuve curve. There will be several serious accidents on Sunday during the first ten minutes of the start of the GP until the fatal accident of Ayrton, on live TV coverage.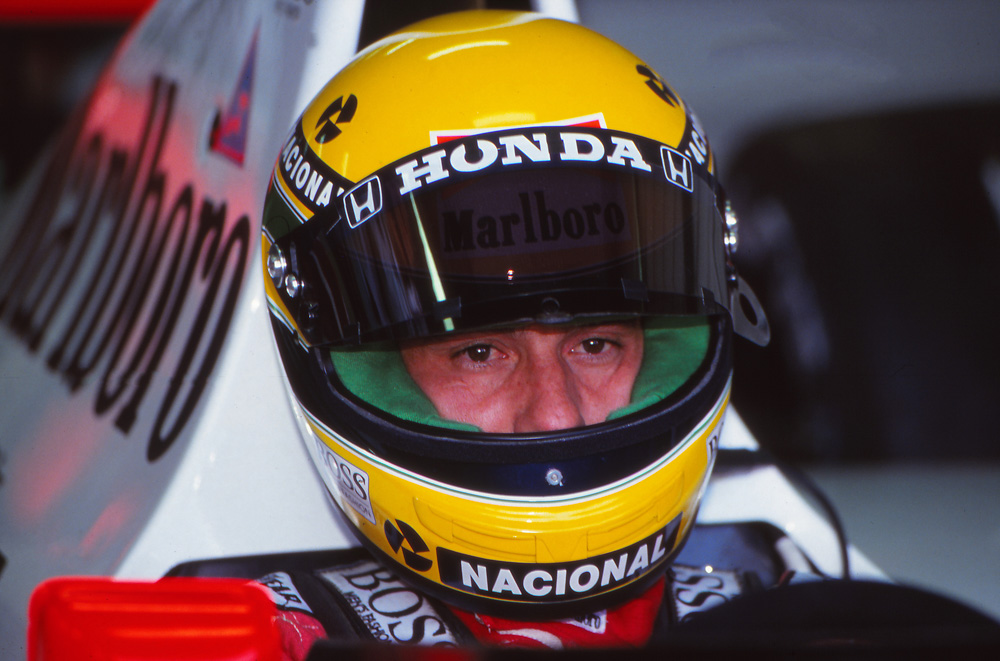 Senna was an extraordinary champion, as his talent was. And he was aware of this. That's why he wondered where he got it from and how he could bring it to the top. Racing for him was something mystical and he was stubbornly determined to win at all costs. And he also was a man of faith and never hid this. He said he found the answers to his questions in the Bible, a gift from his sister Viviane, who had a great influence on him especially at the height of his career. A man, a mysterious character, sometimes shy, and individualistic at work, although this was a contradiction. His "being with others" was reserved only for family affections. Perhaps this is what made him isolate even more. Life to him was a mission to be accomplished. Between uncertainties and inconsistencies he sought an inner truth. It was thus perhaps that Ayrton became the symbol of his nation, Brazil, which saw in him hope and rebirth.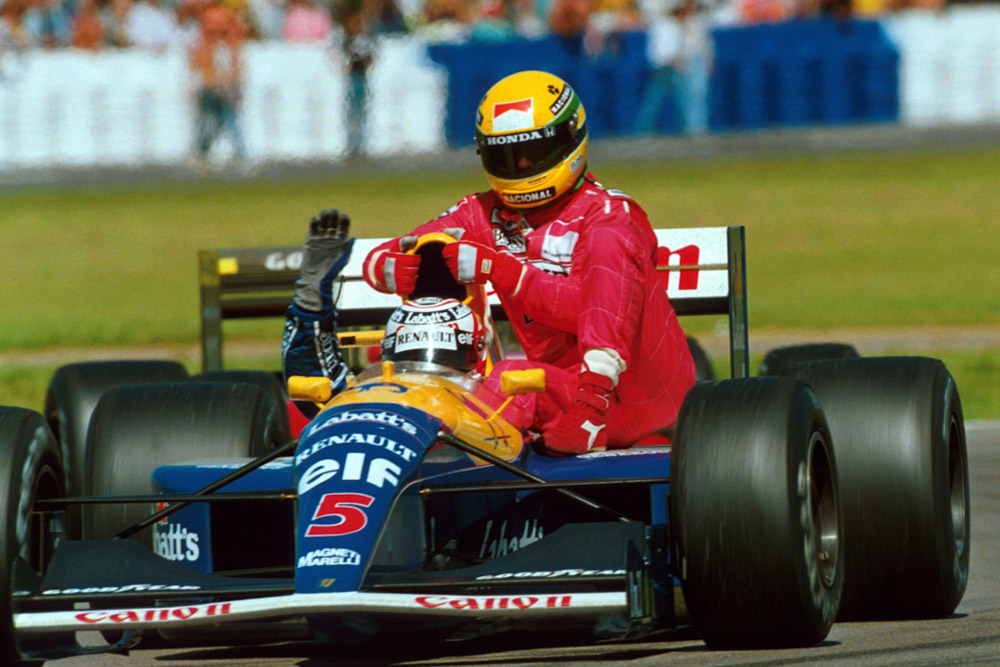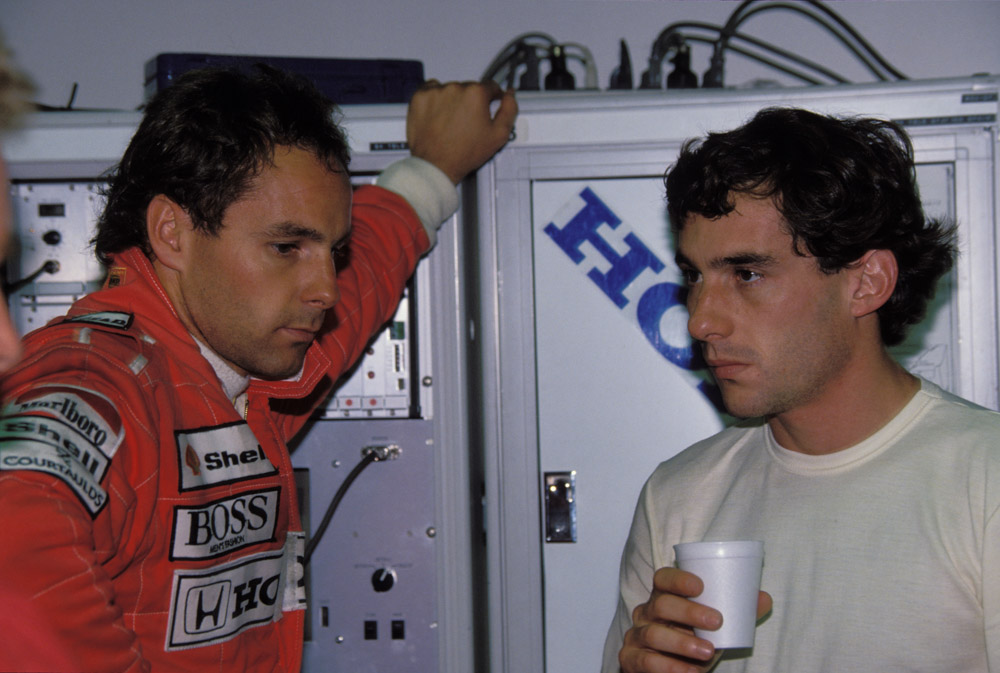 Ayrton was born in São Paulo, Brazil, in 1960. His family was a wealthy family of Italian origins. At the age of 8 his kart debut. The young Ayrton is a pure talent, especially on a wet track, where he refines his driving skills. Dowry that will impose itself in all its grandeur over the years in F1. The Frenchman Alain Prost noticed it when during the 1984 Monaco Grand Prix, he saw him as a threat menacing from his mirrors while the Brazilian pressed him with his Toleman, a much inferior car. It was his first F1 season. In the years to come, the two kept fighting on and off the track. The clashes in Suzuka became very well-known, giving rise to one of the hottest rivalries in Formula 1.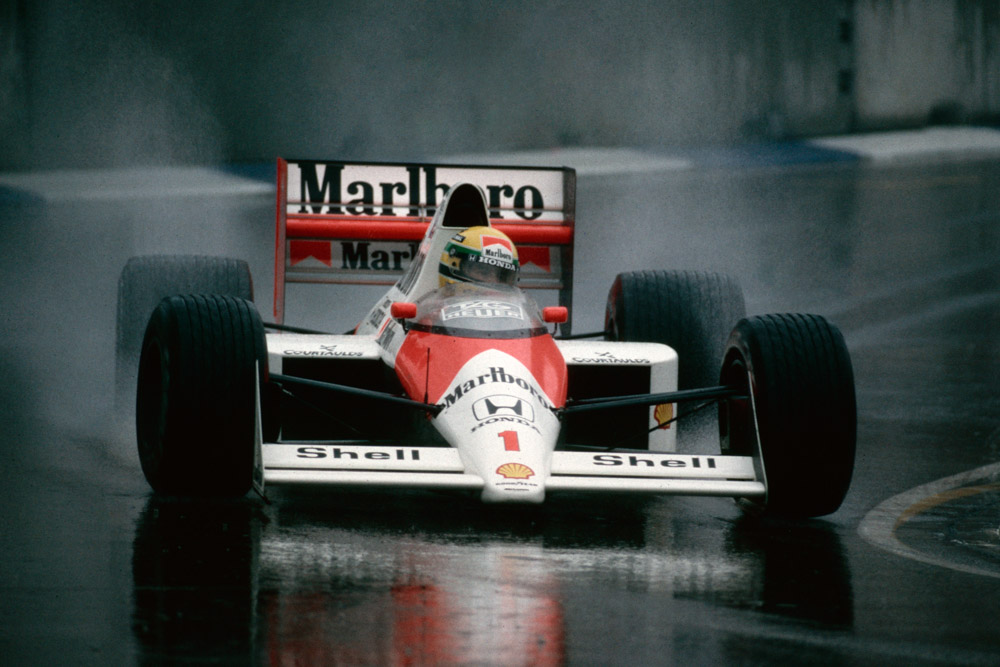 In 1988, both Senna and Prost, will be racing for McLaren-Honda, and the battle of pole positions, GP's and won world championships, is all between them, since the other contenders are light years away. Senna's arrival at McLaren was accompanied by a string of big wins with a Lotus. In 1985 he won the Portuguese Grand Prix by rounding the Renault of Tambay which arrived 3rd, and more than a minute earlier than the Ferrari of Alboreto which ended up 2nd. Successes that will be repeated in the years to come. The only flaw in the 1988 Monte Carlo Grand Prix was when he lost the sequence of five consecutive successes that no one has ever equalled. Which would have continued for who knows how many more years had his fate been different. On that damned Sunday afternoon, I think we all remember his absent gaze, on the grid at the start, almost a foretaste of what would happen.
Read also BMW R18