At this particular moment, Alfa Romeo does not give up its dynamic spirit and presents the new Giulia and Stelvio Quadrifoglio Model Year 2020. The history of Alfa Romeo is long and exciting as well as extraordinary, but not always linear. We know that the Alfa has never been an automobile manufacturer like the others. It has always stood out for its cars with beautiful lines and as many exciting victories in the sports field. A story of "passion" by men who have rediscovered the pleasure of "Made in Italy" all over the world.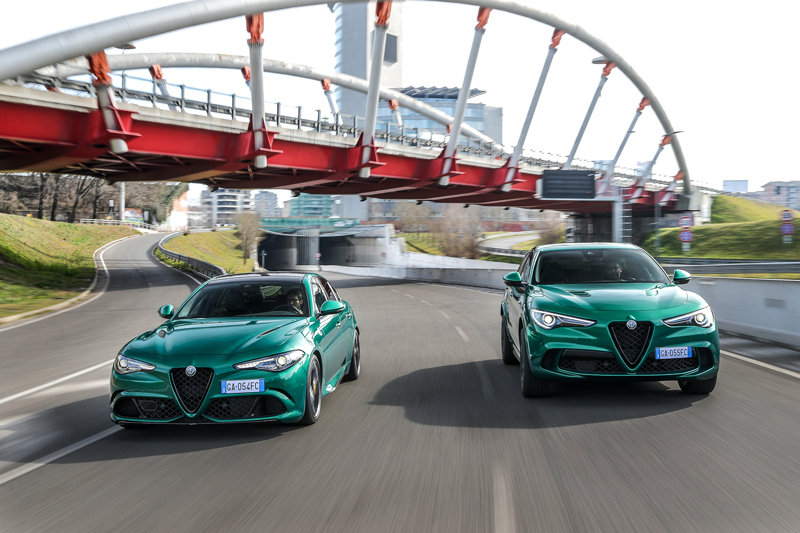 Giulia and Stelvio Quadrifoglio My20 speak Italian in every detail.To describe here the numerous qualities and characteristics that distinguish them would be reductive. To understand and enjoy them in every detail, like all Alfa, they must be "driven". So we will talk about what really made our hearts beat more than anything else: the new colors. Yes, because the Alfa Romeo designers for the launch of the new Giulia and Stelvio Quadrifoglio MY20 have chosen an undoubtedly emotional approach based on the new colors. The color choices have always been one of the distinctive elements of Alfa Romeo. In this case more than ever because they allow to enhance the sculptural lines of Giulia and Stelvio MY20. The past, therefore, becomes a constant for the present and combines with technological innovation.This combination gave life to the "Oldtimer" colors. The Red 6C Villa d'Este, the exciting Ocra GT Junior and the historic Green Montreal. The latter is a tribute to another icon's car of the brand, the historic Alfa Romeo Montreal that debuted 50 years ago. These are some colors that have distinguished past models, pastel shades revised in a modern key in order to enhance, through games of light and reflections, shapes and elegance of these cars, Italian excellence of Alfa Romeo brand.
Colors are not only linked to the historical and cultural heritage of the brand, but are in perfect harmony with some places of Italian territory. Like real art-works , Giulia and Stelvio Quadrifoglio MY20 are portrayed in charming courtyards and prestigious interiors of homes. A constant visual dialogue between self-territory, which both express the best of Italian design.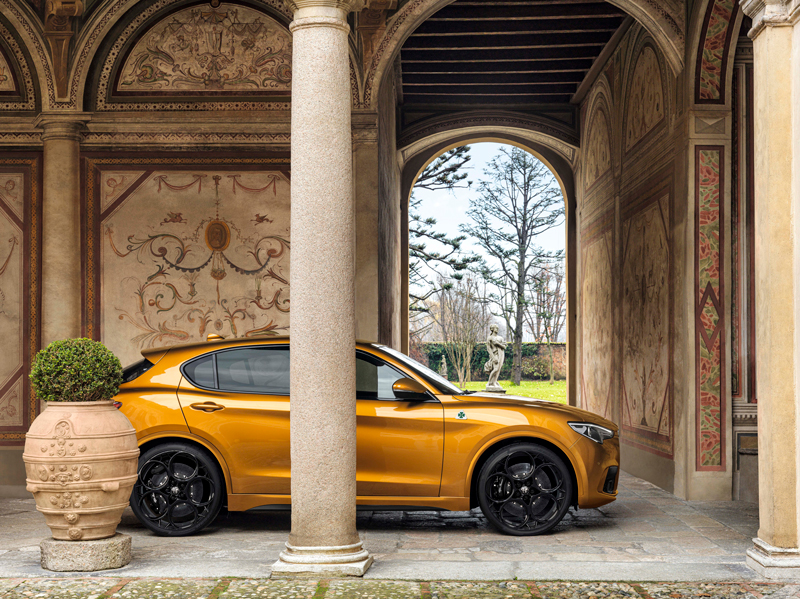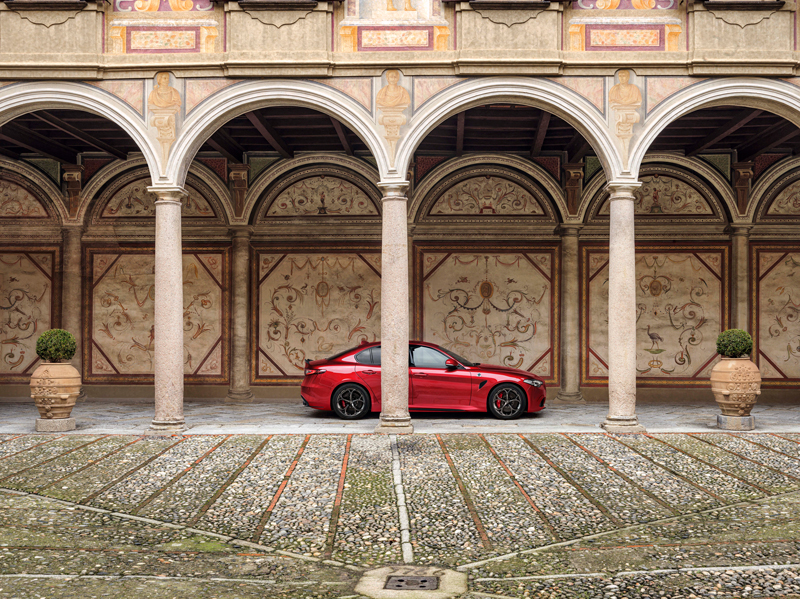 Read also Alfa Romeo Giulia GTA a legend returns